Distribution & Wholesale
Managing sales, clients, inventory and the rest of your important business needs. Parsec Computer offers IT solutions that streamline and strengthen your business. We can help you maintain your databases, improve your security, enable you to work from anywhere and share documents with anyone. Cloud computing allows your company to function more efficiently both within your office and throughout the world. We can help give your business the edge to stay ahead of the competition.
There is a lot of pressure on wholesale businesses to operate efficient distribution systems and manage their inventory effectively. Orders must be filled quickly and accurately, all while balancing a myriad of compliance requirements.
With over 30 years of experience working with distributors and wholesalers, we can help identify solutions to the challenges of order fulfillment, bar code/data collection, EDI, Warehouse Management, demand planning, forecasting and much more.
We recognize the challenges and difficulties in dealing with:
Customer-specific requirements
Shortened delivery timelines
Placing and monitoring orders on the Web
Constantly-changing inventory
Cost-effective ways to deliver products directly to the store shelves
Risks associated with seasonally carrying increased inventory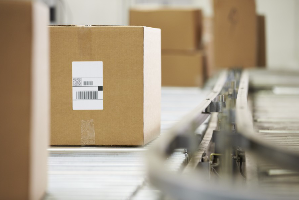 Efficient workflow is an absolute in meeting these requirements. Solid warehouse management processes for efficient wave picking, directed pick/pack/put-away, EDI processing for efficient data exchange and other orchestrated processing-efficient systems provide the tools to compete in the supply chain world.
At Parsec, we know how to help clients lower inventory costs, manage the size and age of inventory with varying shelf lives, tighten delivery times and schedules, increase productivity by integrating sales, warehouse, finance and billing processes, and deliver real-time visibility on orders, shipments and supplier availability. With Parsec, you'll be better at:
Inventory management, including wave picking/packing, for increased productivity
Multiple units of measure and catch weights for accurate reporting
Complete lot traceability through manufacture to finished goods, shipment and final store delivery
Forecasting, planning and reporting tools to reduce overstock and out-of-stock, increasing visibility across the supply chain