Agriculture
Reliable computing for any operation
Conventional wisdom would have you believe that technology needs are similar across all types of businesses. And while most companies need to use email, word processing, and financial software in a networked environment, Parsec understands that companies in the agricultural industry have additional requirements to remain operational 24/7 in potentially harsh environments.
We also understand that your company might have multiple locations that need to be seamlessly integrated.
Parsec focuses on providing flexible and customized solutions to meet the needs of agriculture. Whether you are looking for greater resiliency, increased efficiency, or a more streamlined business experiences we have the answer.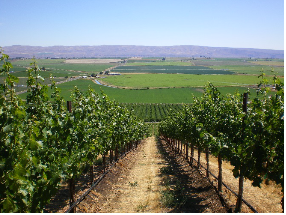 Parsec can help you avoid unnecessary costs, deployment delays, and loss of productivity with our complete technology solutions.
We can help you automate your systems and increase the productivity and output of your employees. Parsec has experience integrating programmable logic controllers and vendor-supplied hardware with our servers, as well as automating processes such as data collection and database management.
We know the tools agriculture companies rely on, such as accounting, equipment, management, and other types of business-critical software. We have established relationships with software providers and can help you troubleshoot any issue.
Find out how our industry solutions can help your operation succeed.