Manufacturing
Exchange know-how and enhance operations
It takes many people to manage and grow a successful manufacturing company, from customer care, finance, shipping and procurement, to R&D, production, MRP, MPS and quality control. Many manufacturers struggle with unique challenges in coordinating the efforts of these areas, providing the information necessary for each team member, and ultimately creating a consistent and accurate picture of the organization at any given time.
Technology can have a real impact on productivity. Let Parsec show you how we can help.
Parsec has 30 years of experience working with discrete, process/batch and mixed mode manufacturers. Parsec has successfully assisted our clients with automation and integration of their manufacturing processes and createe a collaborative environment for future growth and success.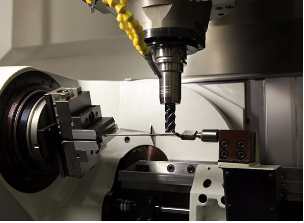 From frontline sales-order configuration to bill of material version control, engineering change orders, routing, shop-floor control, resource utilization, quality control, demand planning, forecasting, refurbishment and rework, serial or lot tracking, and regulatory compliance; the complex challenges that manufacturers face on a daily basis are tremendous. Trying to solve these challenges with ad-hoc solutions or with providers who don't understand these intricacies often leads to more frustration and lost productivity.
We assist our clients in solving their unique challenges and provide collaborative environments in which our clients can grow product lines and increase profits.
Whether you're dealing with make to order or make to stock items, Parsec understands your challenges. Our team of professionals brings over 30 years of experience and knowledge to assist our clients to facilitate the management of the supply chain, from planning and execution to the identification and remediation of potential problems, helping to provide cost control, inventory management, MRP, QC and capacity planning with shop-floor reporting.
Running a manufacturing company? Call 509.248.8309