Cloud Services
Are you Cloudy to Partly Cloudy?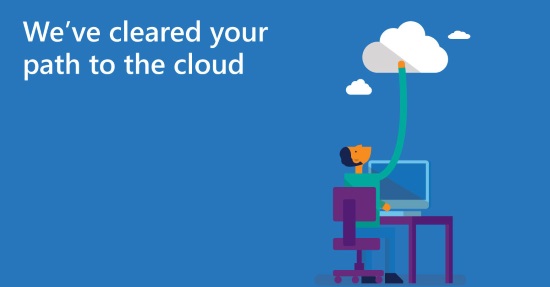 Cloud Services (SaaS or Cloud) have come a long way. A lot of our competitors are afraid of the cloud – it means less time on site solving infrastructure problems (which means less money for them). Parsec is actively embracing all that the cloud can do for our customers – and for us! Cloud services enable us to get closer to the business process and further away from 'techy' infrastructure. Isn't that what you really want any way? The cloud can be an integral be part of any infrastructure. When properly implemented, it is a secure alternative to costly alternatives. Still partly cloudy? No worries – we can help you take your business to the clouds (and beyond).
Office 365
Quickly and easily experience a Cloud Office with Office 365. Microsoft® Office 365 for small businesses is an easy-to-use set of web-enabled tools that let you access your email, important documents, contacts, and calendar from almost anywhere and any device—including PCs, Macintosh computers, iPhones, Android phones, and BlackBerry smartphones. Designed to meet the needs of a diverse range of small businesses, Office 365 lets you choose which tools to use; or Sundog can make recommendations based on your specific needs
On-Premise Cloud
Secure, scalable Cloud Servers that enable your business to grow
No longer is the Cloud a delivery system for IT, but an effective platform which enhances growth as has proven to be economically efficient for businesses. With Cloud Servers from Parsec, you're building an infrastructure topped with flexibility, security and efficiency.
We understand that every business has specific needs in order to prosper, and we deliver Cloud Servers that are fully customizable with resources such as firewalls and load balancing that can integrate on demand.
Our Cloud experts can show you how to simplify your IT infrastructure, lower your costs, and improve your system reliability
Cloud Services from Parsec are:
Scalable - your capabilities and applications grow as you do
Customized - to meet the unique needs of your business
Mobile - collaborate from any Internet-enabled device
Cost-effective - efficient technology improves your bottom line
Say goodbye to the usual server hardware problems and enjoy stable, fast and secure Cloud Servers from Parsec.
Discover what Cloud Services from Parsec can do for your business.