Managed Services
Worry Free Managed IT Services – That's the Parsec way with TotalCARE!
Are you tired of battling with the same old IT issues that keep on cropping up on a monthly, weekly or even daily basis? Are you stressed out about having to factor in unplanned costs? Our Managed Services encompass planning, backup, protection, and support. We work as if we're your in-house IT department to keep your systems running, your staff productive and your company profitable. Parsec is all about being proactive. We focus on the prevention of issues and the minimization of downtime. Pay us to keep your network up, not to fix it when it goes down. Our goals are aligned with your goals.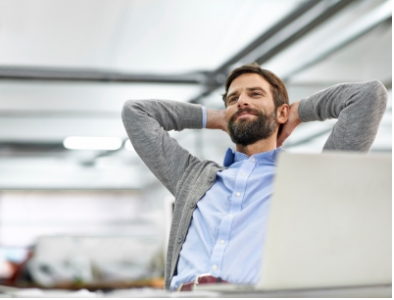 With managed services, we can offer:
Peace of mind – your systems monitored 24/7
Less downtime – we identify and issues before they cause problems
Fewer disruptions – we most services remotely or overnight
Predictable budgeting – troubleshooting for server or network-related issues
Our managed services include:
PC Protection
ServicePlus
Cloud services
Backup and Disaster Recovery
Email/Spam Protection
Office 365
Managed Protection for servers and workstations
Our Managed Protection offering includes antivirus and patch management. We've found that the majority of repairs that we carry out on our clients' computer are due to viruses, spyware or malware. Stop your staff from wasting their time by attempting to clean infections - which is often not an easy task - by letting us protect your computers from harm, and your company from wasted man hours. We install first-class antivirus and web-monitoring software to prevent and remove threats to your system. And we ensure that the software licenses, patches and service packs are all valid and up-to-date. Our proactive monitoring of your systems gives you an added layer of protection that won't leave you vulnerable to infection or a security breach.
Managed Backup
With managed backup, Parsec Computer provides and manages daily backup images of each of your servers or computers. Backups are redundant and can be optionally stored in the cloud, so your data is safe no matter what happens.
Monitored Performance
Our automated system enables us to monitor performance and make corrections prior to a problem causing downtime. Hard disk availability, patches, antivirus software and workstation backup are just
some of the key items we monitor and fix in real-time, all without you ever knowing there was an issue.
Vendor Management
To keep your staff focused on their jobs, Parsec Computer Corporation can offer valuable assistance in selecting vendors that provide solutions such as the Internet, domain name registrations, line of business software applications and print services. Should you encounter any problems related to one of these services we'll contact the company on your behalf to resolve the issue. (Please note that this does not include end-user support issues on line of business applications.)