Office 365
Work anywhere, anytime, on any device
Fast and efficient communication is one of the most important tools for running a successful business. Staying connected to your staff, colleagues and partners is more crucial than ever. Microsoft Office 365 gives your business the power of cloud productivity, allowing you to save time and free up valuable company resources. This solution combines the Office desktop suite you're familiar with and cloud-based versions of next-generation communications and collaboration solutions, including Exchange Online, SharePoint Online, Lync and OneDrive for Business.
Anywhere, anytime access to your email, documents, contacts, and calendars on nearly any Web-enabled device
Continue working with Microsoft Office and the other programs you and your staff already count on for business productivity
Business-class features that include IT-level phone support, geo-redundancy, guaranteed 99.9% uptime and disaster recovery services
Pay-as-you-go pricing that brings both predictability and flexibility to your budget
Microsoft Cloud Accelerate Partner
Parsec is recognized by Microsoft as a Cloud Accelerate Partner. Parsec has the ability to provide its customers with the most innovative cloud solutions from Microsoft, such as Office 365. As a Cloud Accelerate Partner Parsec has the knowledge and experience to customize Office 365 for your business.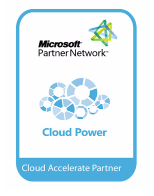 Your go-to Office anywhere
Works seamlessly with the programs you already know and use, including Microsoft Outlook®, Microsoft Word, Microsoft Excel®, and Microsoft PowerPoint®.
Is easy to try and simple to learn, and it works with your existing hardware.
Offers improved collaboration capabilities, including a password-protected portal to share large, hard-to-email files both inside and outside of your organization.
Includes powerful security features from Microsoft to help protect your data
Backed with a 99.9-percent uptime guarantee
Tools for teamwork
Want better tools to help you and your staff work more productively, without the headache of complex technology? The familiar messaging and collaboration services in Microsoft® Office 365 will help you get more done, more quickly—no matter where you're working from or whom you're working with. Plus, because your files are stored online, you can share with people in or outside your company, from wherever you're working, whenever you need to.
Tools for the Professional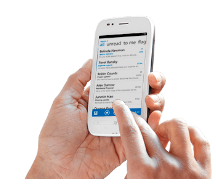 Brand your business-class email address with your company name to build name recognition, and market your business with customized marketing materials that are easy to create. Connect better with
customers and colleagues with a range of communication tools, from email and IM to social networking and video conferencing.
Office 365: Why Parsec?
Parsec is part of the Microsoft Partner Network helping customers around the globe get the most value from their Office 365 investment. With Parsec, you are ensuring your Office 365 deployment goes right the first time.